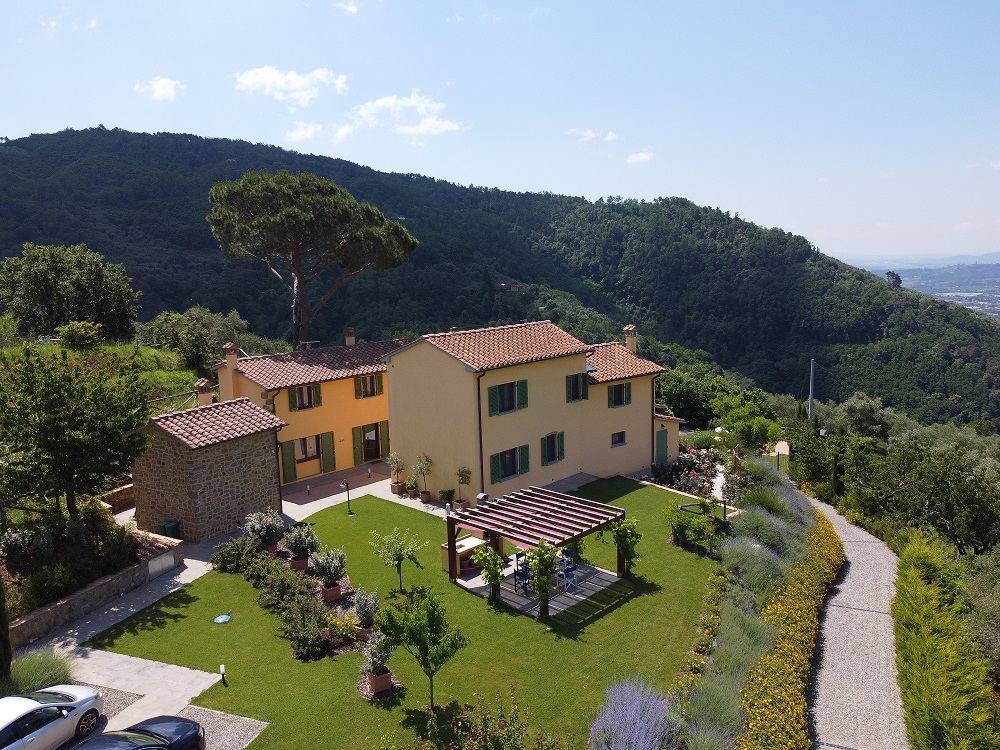 Farfalla di Toscana consists of two recently renovated old Tuscan farmhouses, "I Millefiori" and "La Bellavista", which are rented out together as a single property.  Each house has four bedrooms and is self-sufficient with its own kitchen and dining areas both inside and outside.  The two houses share a large parking lot, a 12×6 meter pool, and a small children's playground. 
Each house has its own washer/dryer, iron and ironing board, clothes drying rack, baby crib, high chair, and stair blocker.  Each bedroom has an air conditioner unit, but all windows have mosquito screens so on most nights there is no need for air conditioning as the property's hilltop location provides a constant breeze.  Pets are welcome.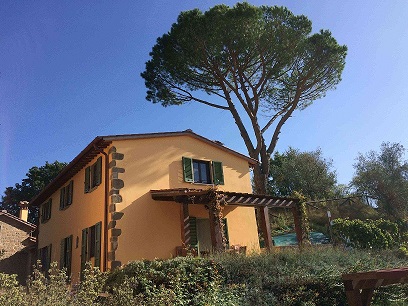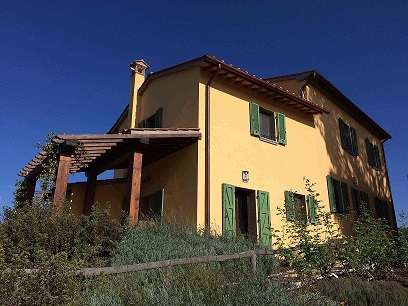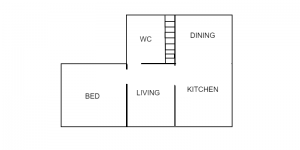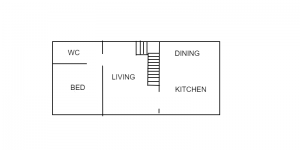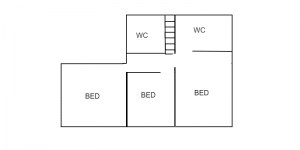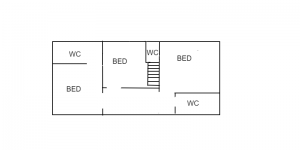 Much effort was made during the renovation of the property to ensure easy access for users of wheelchairs.  A smooth walkway connects the parking lot to both houses.  The downstairs bedrooms each have two single beds for easy entry and exit, and both downstairs bathrooms have open showers with safety bars and safety chairs.  All dining areas are designed for wheelchair access, as are the two outdoor pergolas.  From both houses there is a wide non-skid walkway which slopes gently down to the pool and playground area.  Two short videos showing wheelchair accessibility are available here and here.